Antivirus Software
What is a computer virus ?
A computer virus is a program or piece of code that is loaded onto your computer without your knowledge and execute against your instructions. In most cases, they are typically attached to an executable file or some other software programs like MS Word. Usually computer viruses are programmed to harm your computer by damaging software's, deleting files, use your email program to spread itself to other computers, or even erase everything on your hard disk. Some other types simply replicate themselves or flood a network with traffic, making it impossible to perform any internet activity. There are many types of computer viruses categorise them to behavioural pattern like worms, Trojan horses, rootkits, spyware, keyloggers, ransomware, adware etc.. Virus programmers use social engineering and exploit detailed knowledge of security vulnerabilities to gain access to their targeted computing resources.
What is Anti-Virus Software ?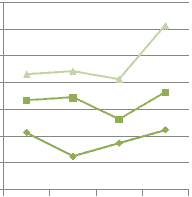 Antivirus programs developed to detect and remove computer viruses. It is a software utility designed to protect your computer system or computer network against computer viruses threat. Usually, anti-virus software's scans files or your computer's memory for certain patterns that may indicate the presence of malicious software programs. Also it remove any malicious code detected and sometimes you will be notified of an infection and asked if you want to clean the file. Antivirus software has some drawbacks, first of which that it can impact a computer's performance. Also, antivirus software itself usually runs at the highly trusted kernel level of the operating system to allow it access to all the potential malicious process and files, creating a potential path of attack.
How to choose the best antivirus software ?
Viruses are infect your computer in many ways, but the best antivirus software will give you peace of mind that your computer and personal data are safe. There are many software vendors who produce anti-virus software, and deciding which one to choose can be confusing. Depending on your hardware configuration or resource usage can be a deciding factor when you choose anti-virus software. The choice of the Best Antivirus depends on the personal needs and preferences of the particular user. Some antiviruses exceed at being fast and efficient, those are well suited for laptops and older computers. Some are easy to manage, those are well suited for new users. Some have lots of additional features like secure payment processing, browser protection etc. and some have a very good value to price rating. We can choose Anti-Virus software's free as well as paid.
Difference between free and paid Antivirus software's ?
Whether an antivirus software is free or not has almost no correlation with its quality. We can find plenty of good reasons to choose a free antivirus software's, and plenty of good reasons to go with a paid antivirus software's. Free antivirus software has one main advantage - its PRICE. The free programs typically offer the basics, such as a simple search and destroy of malware. This is also its limitation too, as the free version usually only protects your system from viruses, and does not offer the comprehensive protection you may require. As you progress through the different types of protection, more advanced features can be added on. Moreover, one of the biggest drawbacks to going with a free antivirus software is the lack of technical support.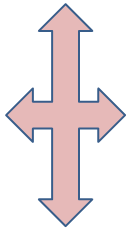 A paid antivirus software does have a number of advantages over its free counterpart, and this is its far more comprehensive cover and protection. First of all, paid versions are easier to install, do not have advertisements attached to them, update simultaneously, automatically using the latest virus information and offer additional features such as parental controls. Paid virus protection systems often include useful extras such as backup and recovery tools, useful if your PC crashes, and performance enhancement utilities that ensure that your laptop or PC are running at their most efficient. There is also the advantage of high quality customer support and technical back-up, often lacking in free software versions.
It may be possible that any specific third-party paid antivirus software offers some additional functionality which, from your point of view, makes it worth the cost; however, if you don't see it by yourself, then chances are that a free antivirus will be benefit for you. Potential distinguishing qualities include ease of deployment in large infrastructure, scalable email scanning on the mail server, and other business-oriented features which are usually not relevant for home users.
Best Free Anti-Virus software's
However, there are plenty of free antivirus software solutions on the market, many of which are just as capable as their commercial counterpart. Here is the few top free antivirus list.
Avast Free Antivirus

Avast Antivirus is a family of antivirus software and internet security applications developed by Czech technology company Avast Software for Windows, iOS, Android operating systems. The program is simple to install; a straightforward interface makes it easy to use; a quick first scan should identify any potential threats on your PC, and this all has minimal impact on your computer performance. It gets out in front of potential malware attacks by initiating scans before an unknown file opens, and will prevent it from doing so should it cause any red flags. It surely has a couple of extra features that are very nice and should be common place amongst this kind of software, such as a router scan to discover if it has been compromised and you're suffering from DNS redirection.
AVG AntiVirus Free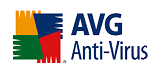 AVG Technologies began in 1991 and is now one of the biggest players in the antivirus software market with corporate offices in Europe, the UK and the USA. AVG Antivirus free is one of the most popular antivirus programs on the market. It maintains a database of known threats to block, and it uses cloud technology to quickly deploy defences against zero-day threats almost as soon as hackers hatch them. It is a single anti-malware package that lets you protect an UNLIMITED number of Windows and Mac computers, as well as Android phones/tablets, from one easy-to-use User Interface. It is used for Real Time malware protection of files and is the core component to scan data on your PC for detecting and removing malware from hard disk, memory, boot sectors, network drives, removable disks, or from internet traffic. When running idle, AVG ran nearly silent in the background. When running a full-system scan, AVG used about 14% of our computer resources on average. Moreover, it understands how to protect you and warns you against internet attacks. Support is very good, and AVG goes the extra mile by providing live chat.
Panda Free Antivirus

Panda Free Antivirus stops almost all malware and is easy to use. It's the free version of a commercial product, and so has a few missing features. The Pro edition helps to protect you at public wifi networks, for instance, while its "USB Vaccine" function reduces the risk of malware infecting a USB drive. The program has security plugins for the Internet Explorer, Mozilla Firefox and Google Chrome Web browsers. They protect the system by watching incoming traffic and checking on the reputation of destinations. Panda automatically scans removable drives by default, but being able to check them more thoroughly before using them is a real benefit for business users. For just antivirus and malware protection, the free version is perfectly capable.
Best Paid Anti-Virus software's
Antivirus Software become must have software in every computer. Following are the best paid Antivirus Protection software in the market:
Bitdefender Antivirus

Bitdefender is a Romanian internet security software company, represented through subsidiaries and partners in over 80 countries. By default, Bitdefender runs in Autopilot mode, meaning that as much as possible it does its job without any user interaction. It even watches what you're doing and switches configuration profiles as appropriate. A vulnerability scanner looks for uninstalled Windows updates, out-of-date software components and weak passwords. The software had the top score for finding and eradicating malware, and scans a system quickly with minimum performance impact. One of the key bonuses of BitDefender AntiVirus Plus is the inclusion of privacy protection, usually reserved by most security vendors for their for internet security suites. Moreover, Bitdefender Antivirus Plus protects against professional hackers and identity thieves.
Kaspersky Anti-Virus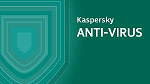 Kaspersky works behind-the-scenes with intelligent scanning and small, frequent updates, while proactively protecting you from known and emerging Internet threats. Its ability to seek out and destroy malware – whether the malware is known or freshly hatched is remarkable. While Kaspersky has a number of security software solutions, four of their products stand out according to consumer purchasing habits: Antivirus, Internet Security, Total Security and Internet Security Multi-Devices. Its Password Manager is a Kaspersky lab product designed to assist in identity protection by locking passwords under one master password. The program generates random, strong passwords that are nearly impossible to crack and synchronizes them across your PCs, Macs, Android smartphones and tablets, iPhones and iPads. While its interface is not easy to figure out, Kaspersky Anti-Virus was perfect when it came to not delivering any false positives when confronted with a slew of real and fake viruses, and it had a light system impact.
McAfee AntiVirus Plus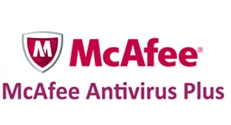 McAfee, one of the world's most recognizable computer security companies, was founded in 1987. It is one of the few "basic" antivirus software that includes a built-in firewall. The McAfee SiteAdvisor Internet protector is a useful addition to the suite of protection. The powerful analysis tools are constantly locating and testing new sites, analyzing the likelihood of spam if you enter your email address and downloading the files for analysis. In addition to spotting malware, spyware, spam and phishing attempts, McAfee AntiVirus Plus can find dangerous software in emails. The system also scans removable drives and USBs. The program also features web-based protection in the form of ratings and reports which advise you which sites are safe - and which are not - before you ever click through to visit them.
NEXT.....
Embed youtube video in html page