How to embed Google Maps into your website
Google Maps is a web mapping service developed by Google, available to users at no cost. It allows you to embed a dynamic Google Map on your website, featuring the precise location of an address. This functionality proves particularly valuable for local businesses seeking to enhance their online presence, and it extends its utility to bloggers, reviewers, and various websites focused on specific establishments. Despite its longstanding presence, many individuals remain unaware of the comprehensive array of services that Google Maps can offer. By utilizing its full potential, users can enrich their digital experiences and utilize its capabilities to their advantage.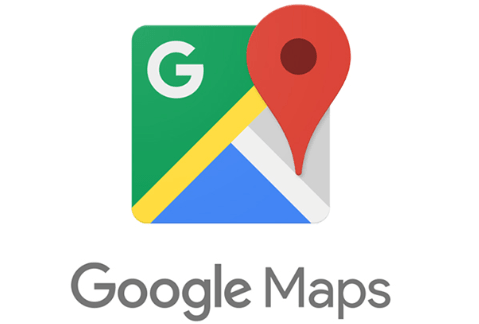 How to add google map to website?
Adding Google Maps to your website is simple and does not require special computer skills.
On your computer, open Google Maps. (https://www.google.com/maps )
On the top left, type the address or postcode that you want to display into the search box and then hit [Enter].

Then Google Maps will display a pin on a map indicating the location. For ex. if you type "Statue of Liberty" in the search box, then Maps will display a pin on a map indicating the location .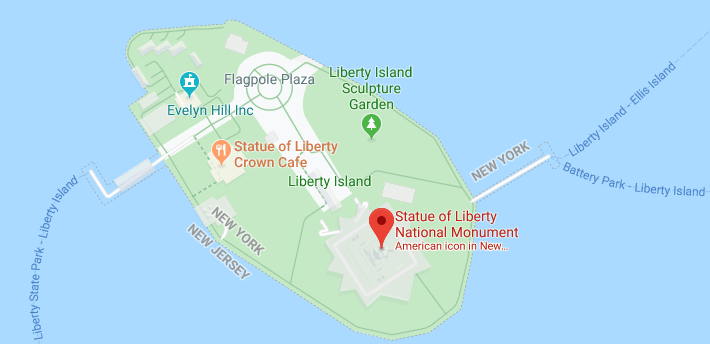 Select Share or embed map on the left side of the map.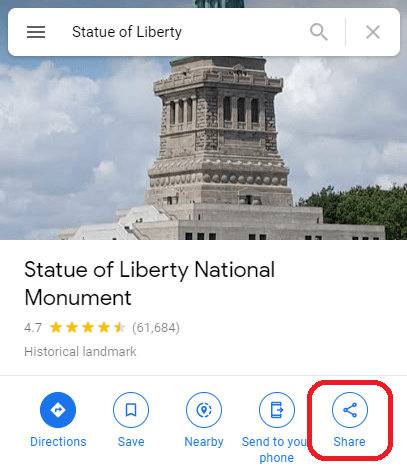 Then it will display the following screen.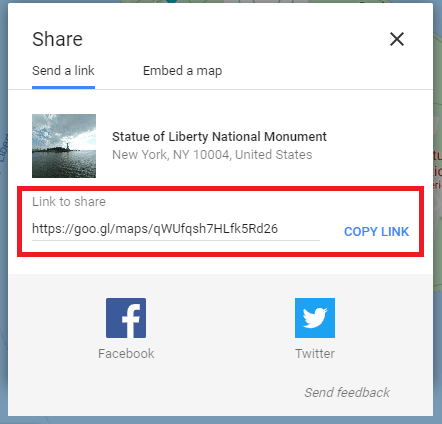 Copy and paste the link wherever you want to share the map.
If you want to Embed a map or directions , click Embed map.
To the left of the text box, pick the size you want by clicking the Down arrow Down Arrow.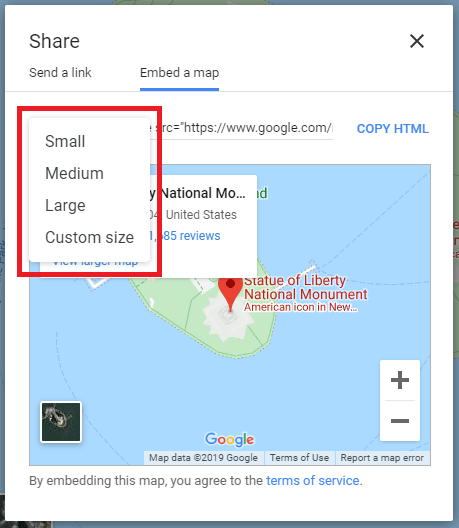 Copy the text in the box. Paste it into the HTML of your website or blog.
Why embed Google Maps on your site?
It helps others to get directions.


Make it easy to find your contact information.


Show reviews and other information about your website/organization.


Use it to highlight nearby points of interest, so it allows your site visitors to actually see where each point is, making it clearer to understand and easier to plan.


It keeps visitors on your site. Whatever they want to know about a location, they can find it in the map while remaining on your site instead of leaving for the Google site.