How to Change the Default Browser in Windows 11
Microsoft's Edge browser is the default browser in Windows 11. So, when you click a link on a website, an html document, a PDF file, or a variety of other file types, you will now be sent to Microsoft's Edge browser. Changing the default browser is more challenging in Windows 11 than in Windows 10. With Windows 11, Microsoft has altered the steps for changing your default browser from Edge to a different program. Here's how.
Open the Settings app and navigate to Apps > Default Apps.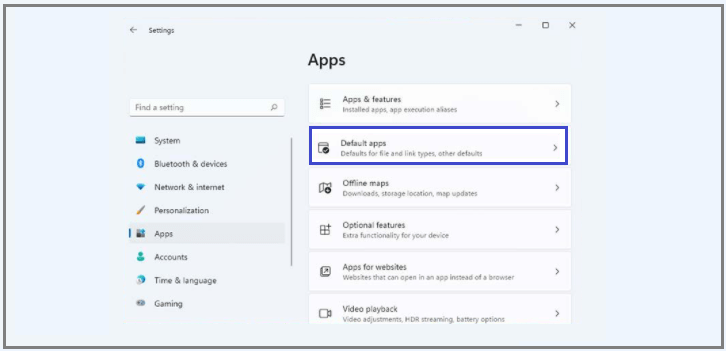 On the search field under the "Set defaults for applications", type the name of your preferred default browser in Windows 11 (for example, "Chrome") Then, click its name in the results below.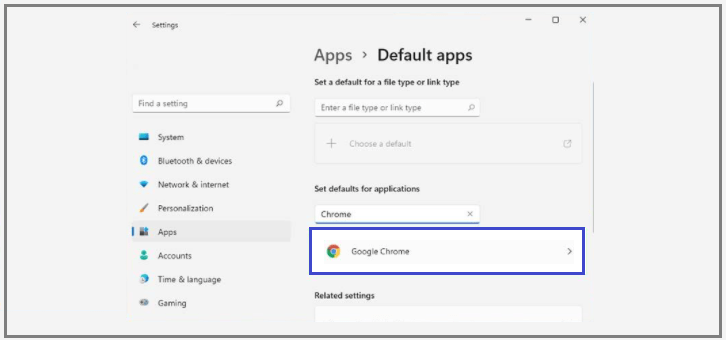 In Windows 11, you can't simply change your default browser with a single click — you have to change the assigned browser for every specific file type. You'll see a list of file or link types including http, https, ftp, htm, html, shtml, pdf, and more. So, you'll need to click each one of these file types and select the browser of your choice.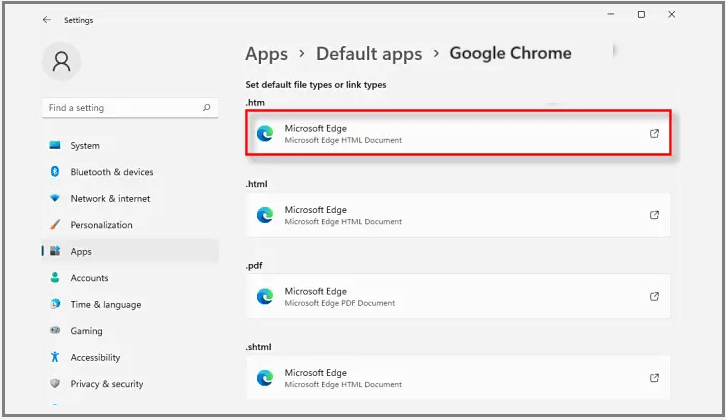 Click each file or link type you want to open with something other than Edge, select your new browser from the list that pops up, and click OK.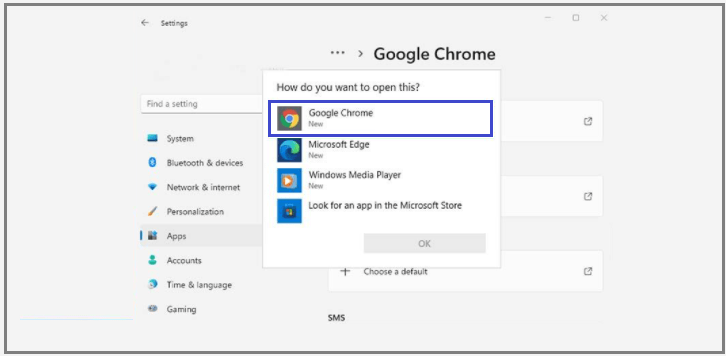 If you get a prompt asking you to check out Edge before you switch, click "Switch anyway".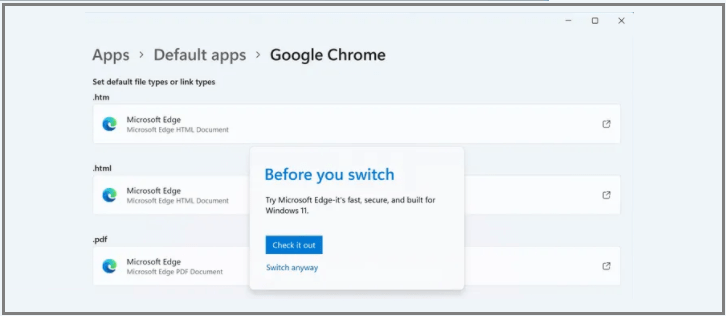 Change the Default Browser as Google Chrome
To change the default browser to Google Chrome:
Open the Google Chrome browser.
Select the Chrome menu button, represented by three horizontal lines and located in the upper-right corner of the browser window.
When the drop-down menu appears, select the Settings option.
In the left pane, select Default browser.
Select Make default.
NEXT.....
Windows 11 Home Vs. Windows 11 Pro