WhatsApp Web: How does it work?
Whatsapp Web service is basically a feature of Whatsapp that allows you to use the application within your web browser. It's basically a mirror of the Whatsapp you can use instead of on your phone. While you working with your computer or laptop on busy time, it's save the time to use your mobile. It is important to note that, WhatsApp Web does not have all the features of the mobile app. In fact, it can't work without the mobile app. You will need your phone to connect, and then to use it.

What You Will Need to Run this program?
A mobile phone with latest version of WhatsApp.
A laptop or desktop computer.
A stable internet connection – both on your smartphone and your computer.
How to Set Up WhatsApp Web?
Go to WhatsApp Web (https://web.whatsapp.com/)

You will find a QR code there on your browser screen.
Open WhatsApp in your mobile phone tap Menu (3 dots on Right Up Corner) or Settings.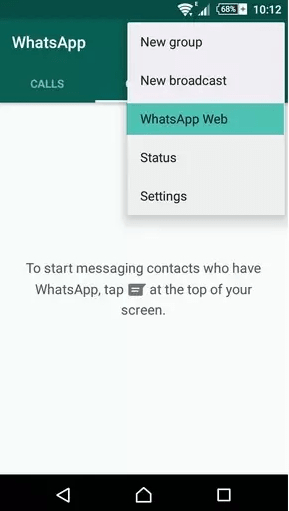 Select Whatsapp Web from the menu. Then, it opens your camera to scan the QR code which is on the website.
Point your camera to that code and Whatsapp will scan that immediately.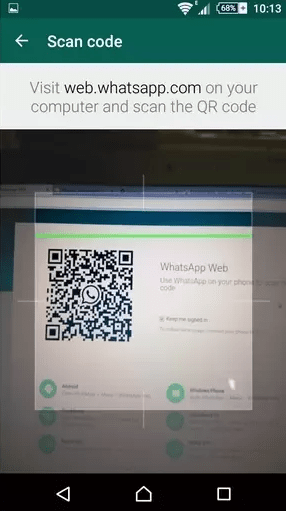 Thats all, Whatsapp Web will be activated and you will be able to use the application within your web browser .
Supported Devices for WhatsApp Web
iPhone
Android
Windows Phone
BlackBerry
BlackBerry 10
Nokia S60
Whatsapp Web on different mobile brands
Android: in the Chats screen - Menu - WhatsApp Web.
iPhone: go to Settings - WhatsApp Web.
BlackBerry: go to Chats - Menu - WhatsApp Web.
BlackBerry 10: Swipe down from top of the screen - WhatsApp Web.
Nokia S40: Swipe up from bottom of screen - WhatsApp Web.
Nokia S60 and Windows Phone: go to Menu - WhatsApp Web.
How to Log out from WhatsApp Web
From PC : Click on the the menu button then, log out.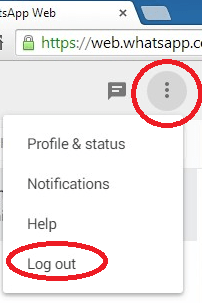 From Phone: open the menu > WhatsApp Web > Log out fromn all devices.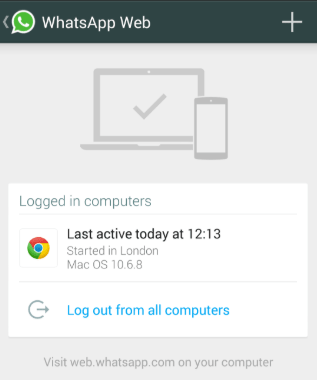 If you believe someone has access to your account via WhatsApp Web , above instruction forced to log out of all your active web sessions in WhatsApp on your mobile phone.
WhatsApp chat history
The web client of WhatsApp is temporary, so that nothing is stored on the PC. You can view attachments but they will be available later only if you specifically download them. The idea behind the web client is that you can use it while using a computer without the need to switch devices .
Mobile Data
The WhatsApp web client uses your phone to connect and send messages – in a sense, everything is mirrored on your PC . Your web session stays active as long as your phone has a connection to the internet. This also means that your phone's data connection is constantly being used.
How to use multiple WhatsApp accounts?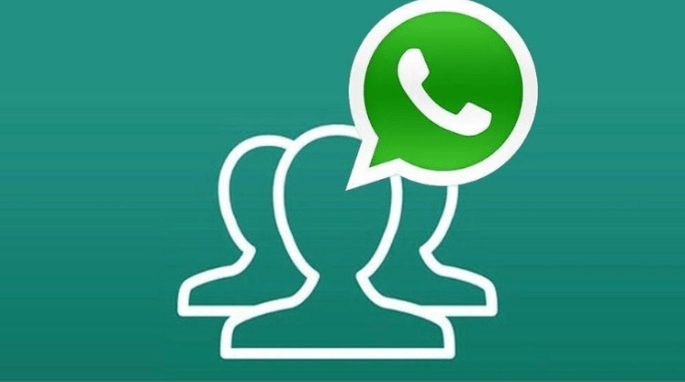 Only on different Browsers
You can use multiple Whatsapp accounts at the same PC. In order to do that you will need to open WhatsApp Web in two different browsers, such as Chrome and IE. Also, you can open WhatsApp Web in an incognito window, but that logs out after an hour.
WhatsApp Web Advantages
You can use bigger keyboard for typing and a bigger display for better experience of chatting.


You can easily send and download your Images and Videos to your PC.


You can Saves Phone memory by turn off the 'download media' on your phone and just use WhatsApp Web.


You can save your mobile battery charge upto some percentage because screen consumes much of your energy.
WhatsApp Web Limitations
You can't use WhatsApp Broadcast.
You can't use Voice calls or Video calls.
You can't change new WhatsApp Status updates.
You can't share maps or your current location.
You can't change media download settings.
NEXT.....
HTML Colors