WhatsApp Web: How does it work?
WhatsApp Web is a convenient feature provided by WhatsApp that enables users to access the application through their web browser. Essentially, it serves as a mirror of the mobile app, allowing users to interact with WhatsApp on their computer or laptop without relying solely on their mobile phones. This feature proves particularly useful during busy work hours when using a mobile device might be inconvenient.
However, it is essential to understand that WhatsApp Web does not encompass all the features present in the mobile app. In fact, it cannot function independently and requires a connection to the mobile app. To utilize WhatsApp Web, users need to link their phone with the web version, enabling them to communicate and access their messages and conversations from their computer while their phone remains connected.

What You Will Need to Run this program?
A mobile phone with latest version of WhatsApp.
A laptop or desktop computer.
A stable internet connection – both on your smartphone and your computer.
How to Set Up WhatsApp Web?
Go to WhatsApp Web (https://web.whatsapp.com/)

You will find a QR code there on your browser screen.
Open WhatsApp in your mobile phone tap Menu (3 dots on Right Up Corner) or Settings.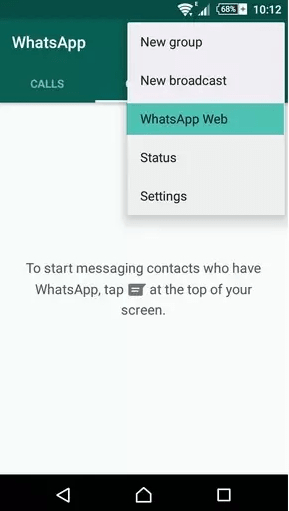 Select Whatsapp Web from the menu. Then, it opens your camera to scan the QR code which is on the website.
Point your camera to that code and Whatsapp will scan that immediately.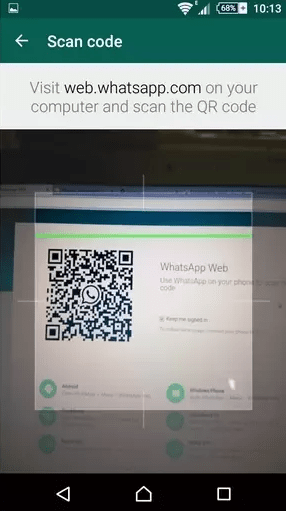 Thats all, Whatsapp Web will be activated and you will be able to use the application within your web browser .
Supported Devices for WhatsApp Web
iPhone
Android
Windows Phone
BlackBerry
BlackBerry 10
Nokia S60
Whatsapp Web on different mobile brands
Android: in the Chats screen - Menu - WhatsApp Web.
iPhone: go to Settings - WhatsApp Web.
BlackBerry: go to Chats - Menu - WhatsApp Web.
BlackBerry 10: Swipe down from top of the screen - WhatsApp Web.
Nokia S40: Swipe up from bottom of screen - WhatsApp Web.
Nokia S60 and Windows Phone: go to Menu - WhatsApp Web.
How to Log out from WhatsApp Web
From PC : Click on the the menu button then, log out.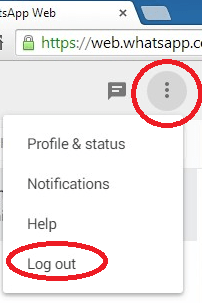 From Phone: open the menu > WhatsApp Web > Log out fromn all devices.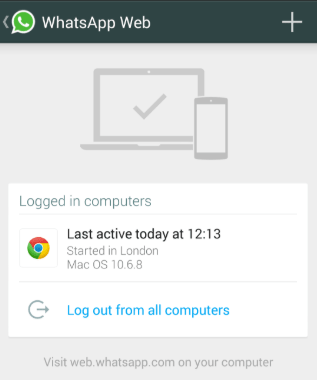 If you believe someone has access to your account via WhatsApp Web , above instruction forced to log out of all your active web sessions in WhatsApp on your mobile phone.
WhatsApp chat history
The web client of WhatsApp is designed to be temporary, ensuring that no data is permanently stored on the PC. When using WhatsApp Web, you can view attachments like images, videos, and documents, but they are not automatically downloaded to your computer. Instead, you need to specifically download them to access them later.
The main purpose of the web client is to provide users with the convenience of accessing WhatsApp from their computer without having to switch devices. It allows for seamless communication while working on a computer or laptop, offering a real-time sync with the mobile app. This way, users can send and receive messages, view chats, and stay connected with their contacts without having to pick up their mobile phones.
Mobile Data
The WhatsApp web client relies on your phone to establish a connection and send messages. It essentially mirrors the content from your mobile device to your PC, allowing you to interact with your WhatsApp account seamlessly on both devices.
As long as your phone has an active internet connection, your web session remains active, enabling you to continue using WhatsApp on your PC. However, this also means that your phone's data connection is continuously utilized to maintain the connection between your mobile device and the web client. So, it's important to ensure that your phone has a stable internet connection while using WhatsApp Web to avoid any interruptions in the service.
How to use multiple WhatsApp accounts?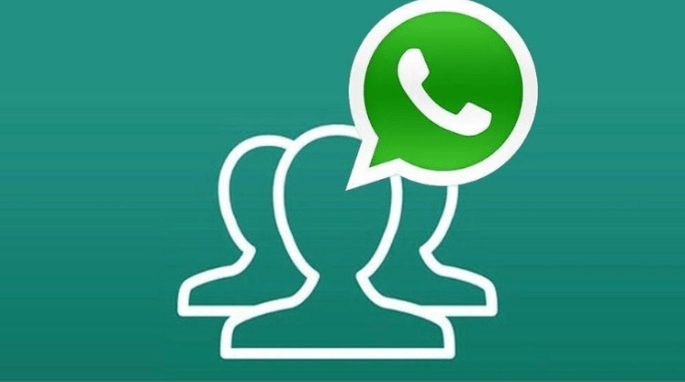 Only on different Browsers
It is possible to use multiple WhatsApp accounts on the same PC by utilizing different web browsers or incognito windows. WhatsApp Web supports this functionality, enabling users to access and interact with multiple WhatsApp accounts simultaneously.
To achieve this, you can open one WhatsApp Web session in a browser like Google Chrome and another in a different browser such as Internet Explorer (or any other supported browser). Alternatively, you can use two different incognito windows within the same browser, each logged into a separate WhatsApp account.
WhatsApp Web Advantages
You can use bigger keyboard for typing and a bigger display for better experience of chatting.


You can easily send and download your Images and Videos to your PC.


You can Saves Phone memory by turn off the 'download media' on your phone and just use WhatsApp Web.


You can save your mobile battery charge upto some percentage because screen consumes much of your energy.
WhatsApp Web Limitations
You can't use WhatsApp Broadcast.
You can't use Voice calls or Video calls.
You can't change new WhatsApp Status updates.
You can't share maps or your current location.
You can't change media download settings.
Conclusion
It's important to note that when using WhatsApp Web in an incognito window, the session will automatically log out after an hour for security reasons. Therefore, if you need to maintain access to both accounts for a longer period, using separate browsers or browser windows is a more suitable approach.