Blue Screen of Death
Getting a Blue Screen of Death with message SYSTEM THREAD EXCEPTION NOT HANDLED is one of the most frustrating things that can happen when using Windows Operating System. This error mainly occurs due to a driver malfunction. An outdated, corrupted or incompatible driver can get your system to display this message. If a recently installed program or a driver caused this issue, then the first approach should be to uninstall them since they are not compatible, keep track of updates and attempt reinstall when a patch or update to the driver has been released.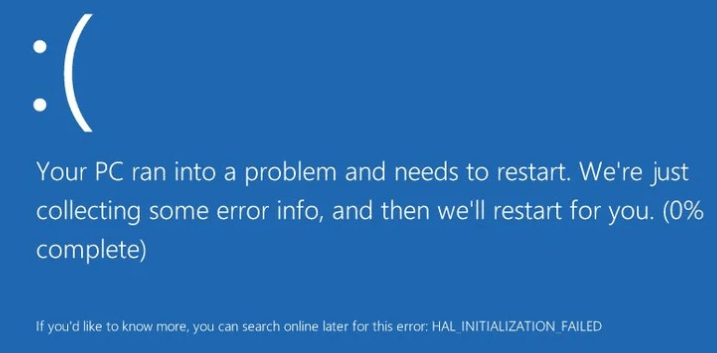 In most cases, this error occurs due to corrupted or outdated graphics card driver (VGA drivers), and the common solution to resolve this issue is to reinstall the video adapter drivers. Sometimes, this error will automatically repair itself, reboot the whole Windows operating system and start Windows normally, but most cases, it doesn't. There are other problems could cause this error, such as damaged hard drives, corrupted drivers, BIOS corruptions, corrupted Windows system files or missing Windows registry entries etc.
How to fix?
Uninstall the Recently Installed Program
If you can enter Windows operating system after the error, go and uninstall the program you've recently installed. If you are not sure which program or services or start-up causes the blue screen, you can perform a clean boot to find out the troublemaker.
Fix Corrupted Drivers
On your keyboard, press the Windows logo key and R at the same time to invoke the run box.
Type devmgmt.msc and click OK.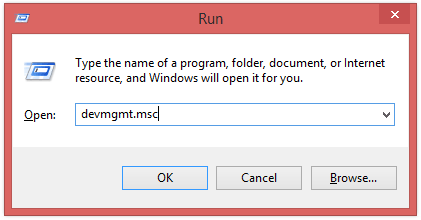 Check each category and expand it to see the devices in that category.
If you see a yellow triangle or question mark next to a device, that means Windows has detected that it has an outdated or corrupt driver.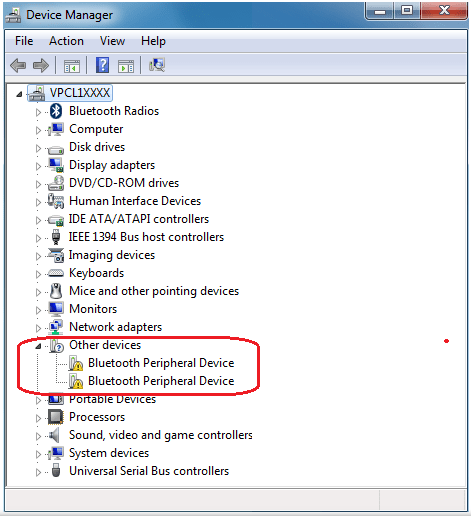 Right click the corrupted driver and select Properties.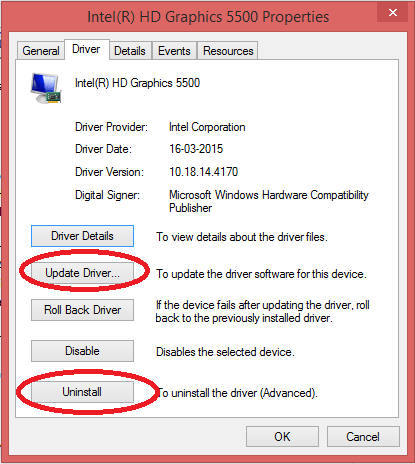 You have two options here, you should update these drivers to the latest version or uninstall and replace them with the new one.
Unable To Access To Windows OS?
Enter Safe Mode and Fix Corrupted Drivers
If your computer is stuck in the blue screen and fails to access to Windows operating system, or if it keeps rebooting over and over again, try the following steps:
Restart your computer, press and hold the Shift key, and press F8 key a few times, until you see the Recovery screen.

Click on the Troubleshoot button -> Advanced options -> Windows Start-up Settings -> click on the "Restart" button.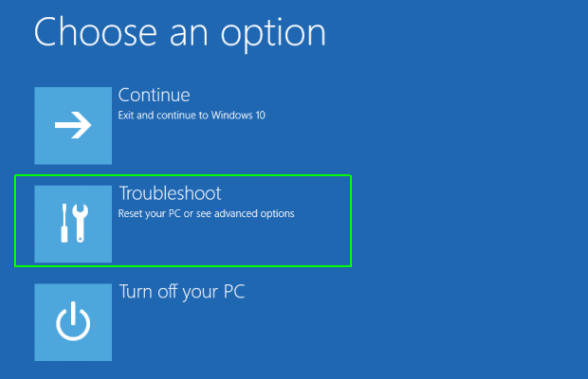 After your computer is restarted, you will get "Advanced Boot Options" screen.
Enable Safe Mode.
Enable Safe Mode with Networking.
Enable Safe Mode with Command Prompt.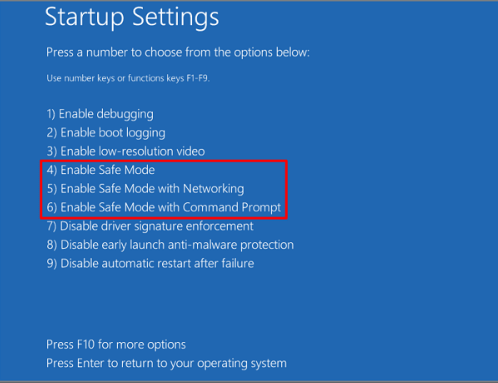 Select "Safe Mode" to access to your Windows computer.
After accessing your computer, go to Device Manager (previous solution) to uninstall corrupted driver and restart your computer to allow the changes to take effect.
Search and repair corrupted system files on Windows OS
You can use the System File Checker tool to scan your system files and to repair missing or corrupted system files. The sfc/scannow command (System File Check) scans the integrity of all protected operating system files and replaces incorrect, corrupted, changed or damaged versions with the correct versions possible. You will get more information about this form the following link .
Disable Fast Startup
With Windows 10 Microsoft introduced fast start up feature which reduces the windows start up time. Fast start up is a hybrid shutdown feature which enables by default on windows 10 computer. In some cases, after turn off the fast startup Feature the problem System Thread Exception Not Handled BSOD Error will get solved.
How to turn fast start up on and off in Windows 10?
Press Windows + X. From the menu and click Power Options.
Select "Choose what the power buttons do" on the left.
To turn on fast startup.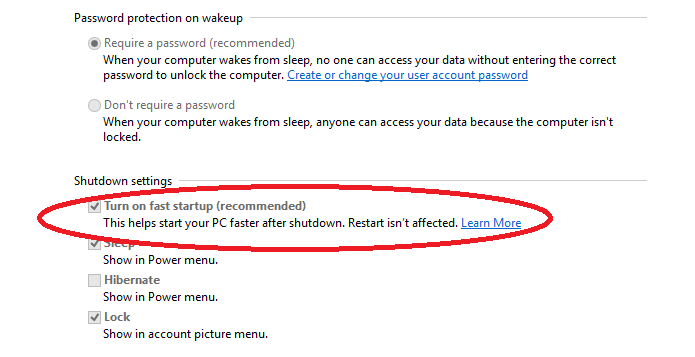 Check for hardware compatibility
Sometimes incompatible hardware may also be the cause. In many cases, this SYSTEM THREAD EXCEPTION NOT HANDLED error may happen if you just upgraded to Windows 10. So check to see if there is any incompatible hardware installed. You can get the information about required hardware at Windows 10 Specifications from the following link .
NEXT.....
ERR_INTERNET_DISCONNECTED Error