How to Get Help with Windows 10
Microsoft Windows 10 is the latest and the best version of the Microsoft Operating System available in the market. At the time of using Microsoft Windows 10 Operating System , if you have any issue or getting trouble at any movement probably you want to get answer quickly so you can go back for your work again. Hence, it is important to know how to get Microsoft support related to Windows 10 problems.

Fortunately, there are a plenty of ways in Microsoft Windows 10 Operating System which you can use to get Windows 10 help and resolve the PC problems or even help someone else too. Here are the help options available to you in Windows 10:
Press F1
F1 key is used as the help key in almost every program. Pressing the F1 key will open up a browser window that connects directly to the Microsoft online Help and Support Center.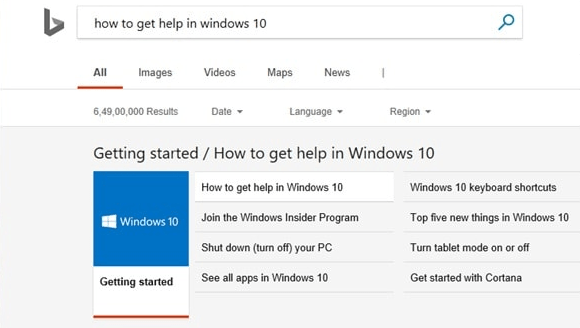 Here you can see a list of Microsoft Windows 10 related help topics and you can find and try any solutions to fix your particular issue for windows 10. The best thing is that this default page control by the Microsoft itself. If the program that you're using has its own help services, they'll be opened when you press the key — otherwise, your default browser will simply open a Bing search that outlines a few ways to get help. That's the first method to get help in windows 10.
Get Started app
Type Get Started in the search bar and select the desktop app to get the windows below. You will several tabs on the left side, each one explaining a feature or function in Microsoft Windows 10 .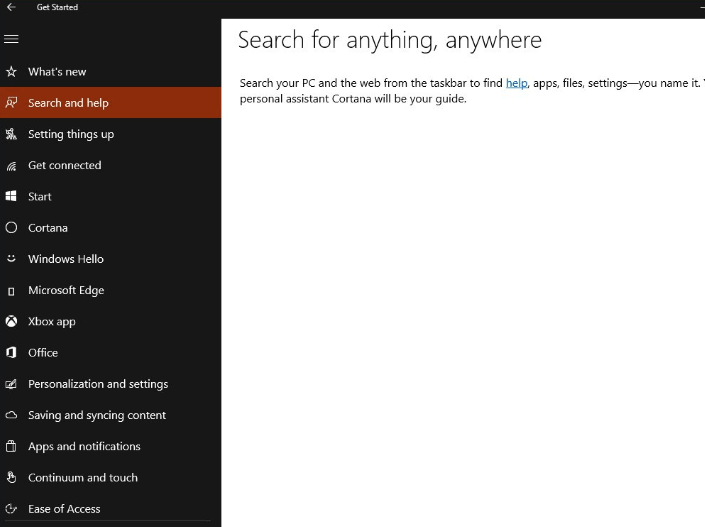 Search for anything anywhere tab help you about the newly added search bar and how you can use it. You just have to enter the search term in the search bar and the feature will give you the results from your PC as well as from the web.
Cortana for Windows 10 Help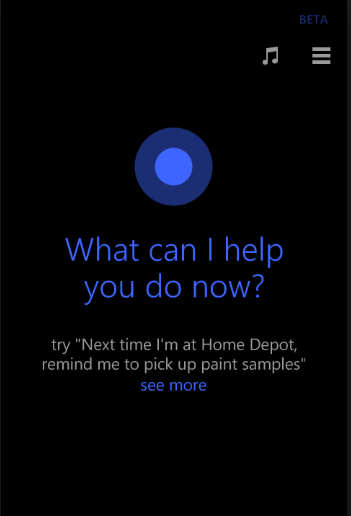 Cortana is one of the most interesting features Microsoft has included in Windows 10 . You can use Cortana by voice commands or type commands in the Start Menu. You can start Cortana in listening mode using the "Hey Cortana" feature or the Windows key + Shift + C keyboard shortcut to ask the assistant to find anything you want. Many frequently asked questions have had responses built into the software's knowledge base, so you'll likely get your answer right there and then.
Chat with Support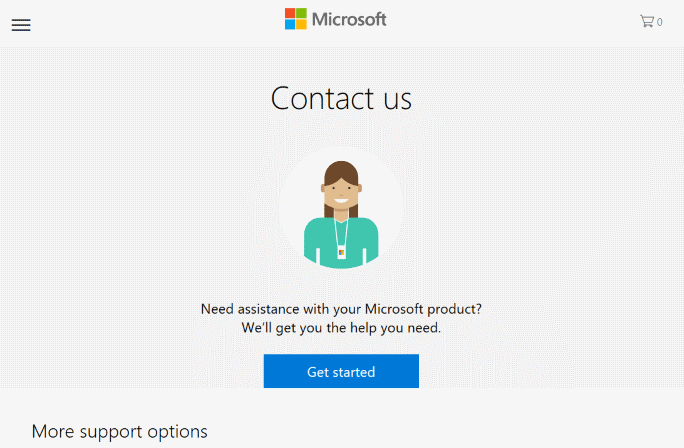 Of the all available support types, the chat is probably one of the convenient ways to instantly contact a Microsoft support person . In order to start a chat with Microsoft support, you don't need to install any new software or extension. Use the built-in Contact Support app to chat with Microsoft. You can use the built-in app to chat with Microsoft support or schedule a call back from Microsoft support at a scheduled time.
Microsoft Customer Service
Microsoft customer service is one of the best ways to get help in Windows 10. Microsoft online support chat and call is an essential part of Microsoft Customer Service.
Microsoft Customer Support Phone Number : 1 800-642-7676
Microsoft Customer Support webpage : microsoft.com/contactus
Microsoft Support Official Email Account : wehelp@microsoft.com.
Microsoft Support Official Twitter Account : @MicrosoftHelps.
The ways explained above are useful for getting help in Windows 10 . By doing Microsoft support call, chat and emailing to Microsoft Customer Service , you will surely get help regarding your Windows 10 query. Try any of these different ways to find help for Windows 10 PC and make your PC run faster and smoother as well as up to date.
NEXT.....
How to Disable Windows 10 Update