Reset windows 10 password
Windows 10 offers two types of passwords, Local password and Microsoft Account password . Local password secures your computer against unwanted entry while Microsoft Account password to secure your computer and to take advantage of Windows 10 features such as the Microsoft Store for apps, OneDrive for online storage, and synchronizing settings between computers.
How to reset Windows 10 local account password?
Security questions is a self-service password recovery method introduced in Windows 10 build 17063, which allows you reset forgotten local account password from Windows 10 , without using password reset disk. If you added security questions when you set up your local account for Windows 10, try the following steps to reset your password.
Open Settings.


Click on Accounts.


Click on Sign-in options.


On the sign-in screen, enter an incorrect password to open the option to reset the password.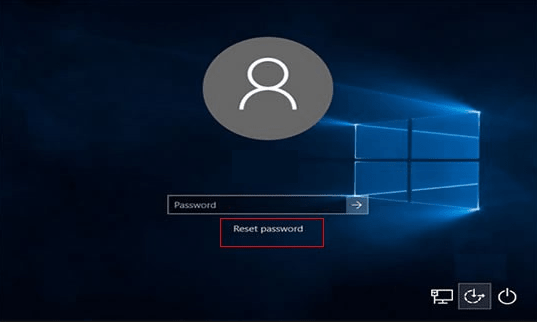 Select Reset password, type the answer of each of the security questions you added to your local account and press Enter.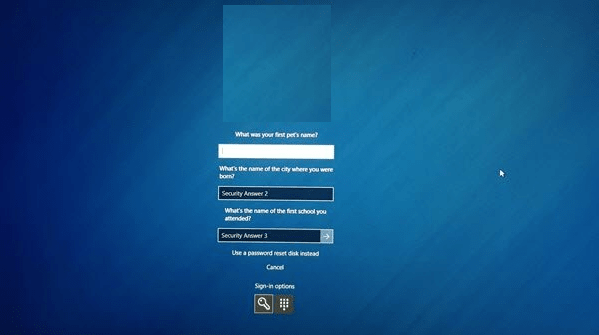 Type a new password and press Enter.
You can now use the new password to log on to your Windows 10 local account.
For any version of Windows 10 earlier than version 1803, there are no security questions option to reset new password, and you will be unable to recover your password . So, the next step is to reset your device so that you can choose a new one.
Reset your Microsoft Windows 10 account password
If you are protecting your computer with your Microsoft account then it is quite easier to reset the password as it is actually associated with the online account . It is available from the outset is to use the standard password reset function available at Microsoft's password reset website.
Open the Microsoft Account Password Reset page from any browser.
There you'll find three choices, in this case, click on "I Forgot My Password"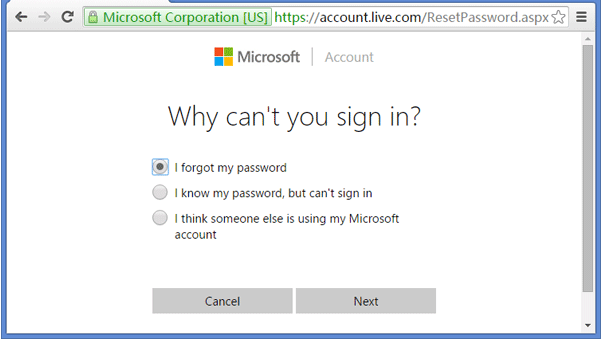 Enter the email address you use as your Microsoft account. For security purpose, Enter the characters you see on the screen (this lets us know you're not a robot), then click Next.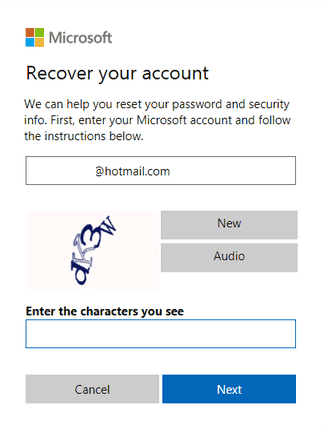 Select how you want to receive the security code and click "Send code". This could be your email address or mobile phone number that are associated with your Microsoft account.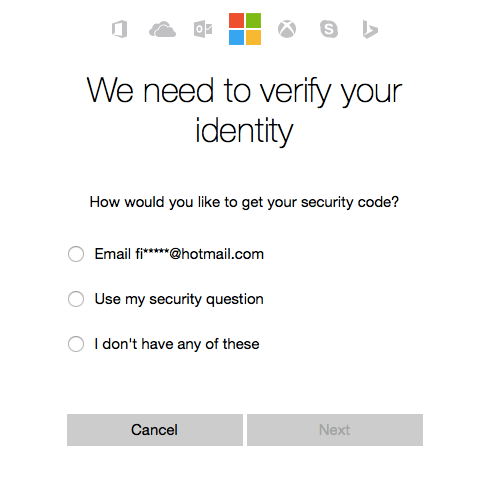 Check your email account or cell phone and look for a message from Microsoft account team. Enter the security code you just received and click Next.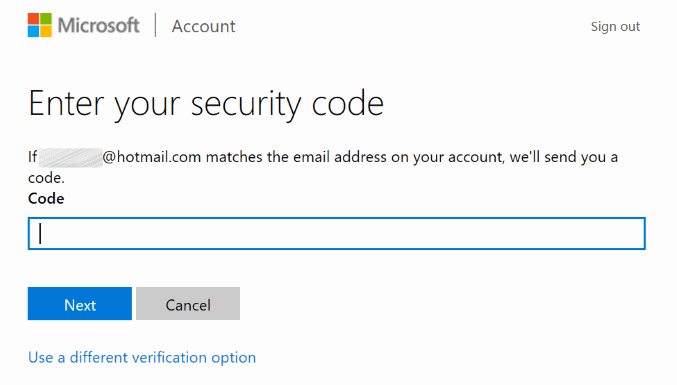 Enter the new password you'd like to use for your Microsoft account. After you confirm it, click Next.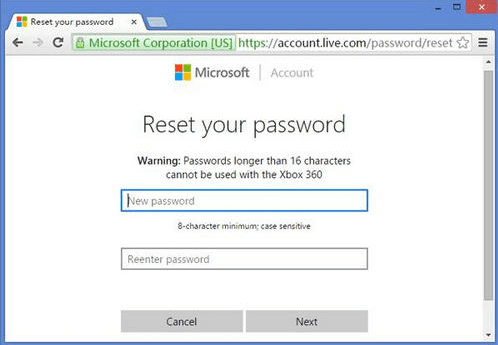 If everything goes well, you should see the Your account has been recovered screen.
Reboot your PC and enter the new password to access your computer.
NEXT.....
What is Blockchain Technology?