ERR_INTERNET_DISCONNECTED Error
This error basically means that your browser is unable to establish internet connection to the host. The primary reason for getting this error is because your computer itself is not connected to the internet. This error doesn't let the browser to pass through and connect to the particular website. Web Browser does not know about the connection. It simply requests and responds to data in and out based on user action. When you click on some link, your browser will try to retrieve it. If your internet connection is perfect then it will fetch the data from that link with status 200, otherwise it will give error.


This particular error message ERR_INTERNET_DISCONNECTED belongs to Google Chrome and there are various reasons leading to this error, includes computer issue, or web server issue or Network setting , Internet connections, etc. It doesn't matter, you can take the appropriate solution to fix it. The following article can gives you some specific advice to solve this issue.
Try a different web browser
Check your cables
Check your WiFi connection
Check Your LAN Settings
Delete WLAN Profiles
Disable Antivirus and Firewall
Restart Your Router
Try a different web browser
Try to determine whether ERR_INTERNET_DISCONNECTED is a browser specific issue or not. So, you can use other internet browsers such as Mozilla Firefox or Opera to visit the same website that you tried to visit on your Google Chrome . You must not ignore this step as your browser might be the real cause and you must determine the cause of the problem through proper diagnosis in every step. If there is no error at all and you can still access that site normally, then definitely the cause comes from your Google Chrome browser. However, if you are unable to access the website in other web browsers, then something was wrong with your network settings, your computer, your router or even the Internet cable has been broken.
Check Your Cables
Most connections are via a router and provide you with access to any other devices connected to your network as well as to the Internet. But first you'll need to ensure that the network cables are firmly attached and that your modem is connected to the cable outlet and that the cables aren't unplugged or damaged . Check the connections at both ends of all the wires. This may sound silly, but things get pulled or simply break. After that, just refresh the webpage to check whether it is loading without error.
Check your WiFi connection
Nowadays , WiFi is everyone's preferred wireless connection to the Internet because it's simple and easy. Unfortunately, many times when you connect to a WiFi hotspot , there's no working Internet connection. If the WiFi connection is dropped for any reason then it is oblivious that the internet connection will be lost and your Chrome browser will show the ERR_INTERNET_DISCONNECTED error. In most cases simply restarting the modem will help to connect to WiFi. Once you have working WiFi connection , Chrome will automatically reconnect to the webpage. So, the problem is not with your browser, cables and wifi then you can try other solution to fix ERR_INTERNET_DISCONNECTED error.
Check Your LAN Settings
Sometimes, the reasons behind this error is an automatic change in Local Area Network settings inside your PC. So, by modifying those settings, you can bring your internet connection back to work.
Press Windows Key + R then type "inetcpl.cpl" and hit enter to open Internet Properties .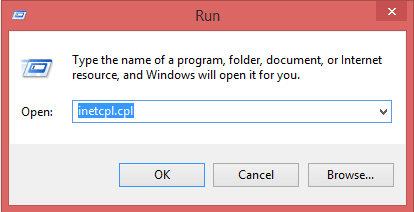 Go to Connections tab and select LAN settings.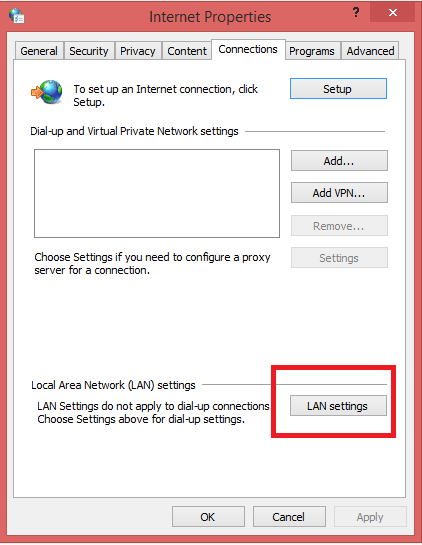 Uncheck Use a Proxy Server for your LAN and make sure "Automatically detect settings"is checked.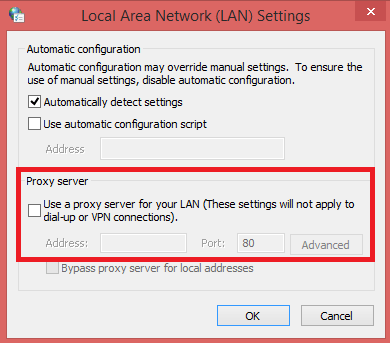 Click Ok then Apply and reboot your PC.
Delete WLAN Profiles
WLAN profiles stand for wireless profiles , and they are created every time you connect any new wireless network. It contain wireless network name (SSID), security keys and other wireless related settings that allow your computer connecting to wireless network automatically. The process was obvious in Windows 7, where you could just select "Manage Wireless Networks" in the Control Panel's Network and Sharing Center and delete saved networks. Windows 8 removed this option and forced you to use Command Prompt commands. But in Windows 10 , Microsoft once again provides a graphical interface for this.
Start->Settings->Network & Internet->Wi-Fi->Manage known networks.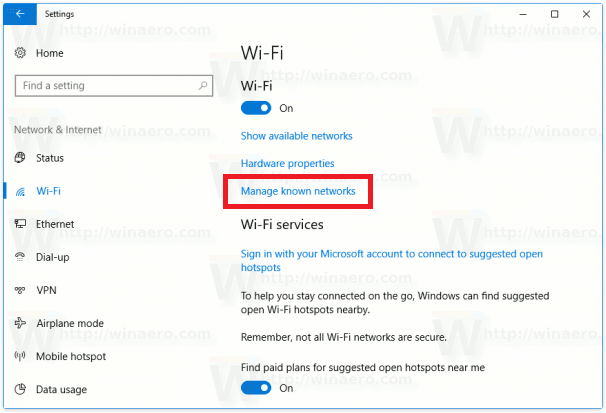 From Manage known networks, you can see all known wireless networks (the wireless network you have connected successfully earlier), proceed to click on the wireless network that you want to delete its profile and click on Forget to delete it.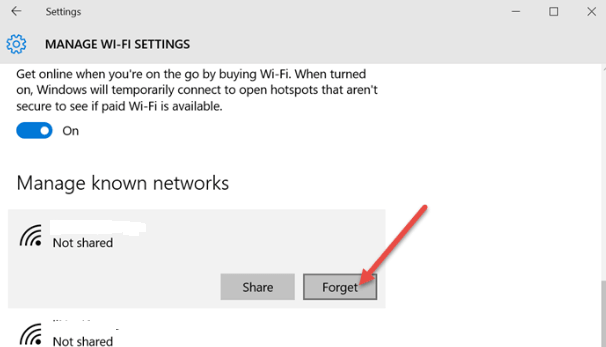 Disable Antivirus and Firewall
The Antivirus and Firewall on your system may interfere with the internet connection. We don't recommend disabling the Disable Antivirus and Firewall for security reasons, but you can ensure the internet is working by temporarily disabling.
Disable Antivirus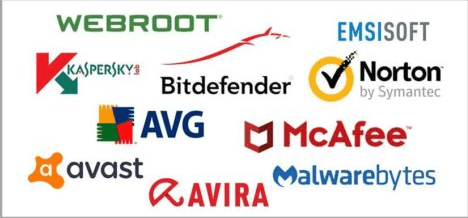 Locate the antivirus protection program icon on the Windows notification area.
Once the antivirus icon is located, right-click the icon and select Disable, Stop, Shut down, or something similar. In some cases, you may need to open the program and disable it using the program's menus.
Disable Firewall
Press Windows Key + I then select Control Panel.
Click on System and Security and then click on Windows Firewall.
From the left window pane click on Turn Windows Firewall on or off.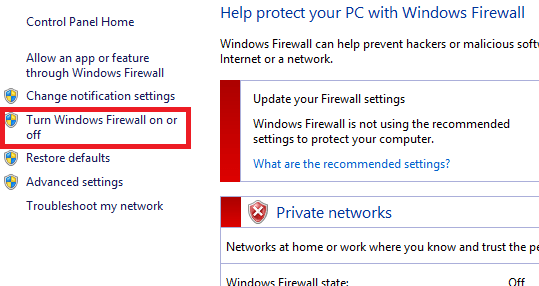 Select Turn off Windows Firewall and restart your PC.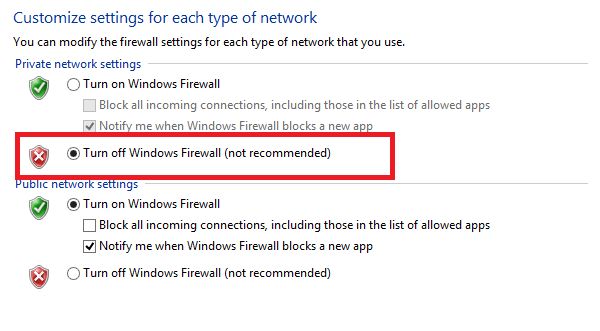 Click Ok then Apply and reboot your PC.
Restart Your Router
In some cases, users might configure VPN or proxy server at router level. So check your router is working properly and connected to the internet port . Sometimes simply restarting the router and modem will reconnect to the internet.
NEXT.....
WiFi Connected But No Internet Access