ERR_SSL_PROTOCOL_ERROR - Chrome Error
Almost everyone working on Google Chrome browser must have encountered the "ERR_SSL_PROTOCOL_ERROR" or the This site can't provide a secure connection error message experienced at least once. This error message can pop up on the most popular sites as well as on the least ones.

The error message ERR_SSL_PROTOCOL_ERROR error indicates that the browser is not able to initiate the secured communication at the moment. It's almost impossible to pin it down to a single cause, it could be almost anything. There is no definite guide for managing this error. However, there are few changes or settings which help you to get rid you of this error.
Configure Correct Date and Time
Clear Browsing Data
Clear Your SSL State
Disable QUIC Protocol of Chrome
Disable your Internet Browser Extensions
Adjust Your Internet Security and Privacy Level
Remove your system's hosts file
Check Your Antivirus Settings
Check Your Firewall
Configure Correct Date and Time
In most cases, ERR_SSL_PROTOCOL_ERROR occurs because of incorrect date and time settings on your PC. SSL Certificate validity is an extremely important factor in the authentication process, and that means keeping very specific tabs on the time the certificate was signed and when it will expire. If there is an issue with your PC's time and date, it can cause this problems during authentication. Make sure the date and time on your Windows are correct: (On the bottom right in your Task bar)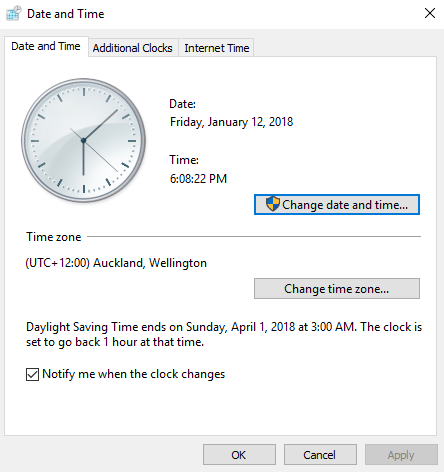 *Check CMOS battery if you face issue related to system cloak.
Clear Browsing Data
The browsing history data can also block the SSL protected websites. So it is better that you clear your web browsing data every now and then. Here's how to do it:
Open Chrome
Press Ctrl + Shift + Delete simultaneously
Check all the options and click on Clear Data
Restart Chrome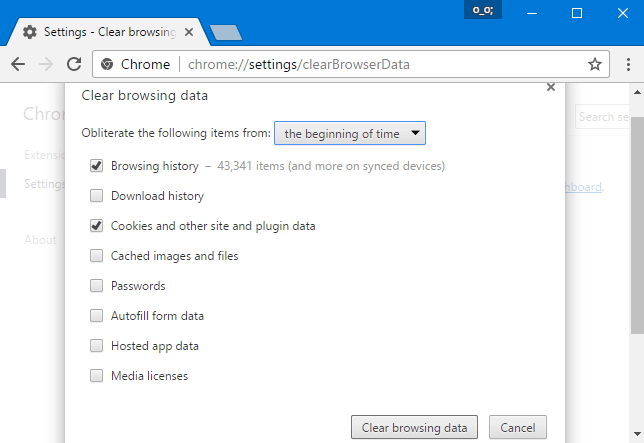 Clear Your SSL State
Sometimes the SSL state would block the SSL connection. To clear the SSL state, follow the appropriate procedure below for your web browser.
Start menu
Control Panel
Network and internet
Network and sharing center
Click Clear SSL state, and then click OK.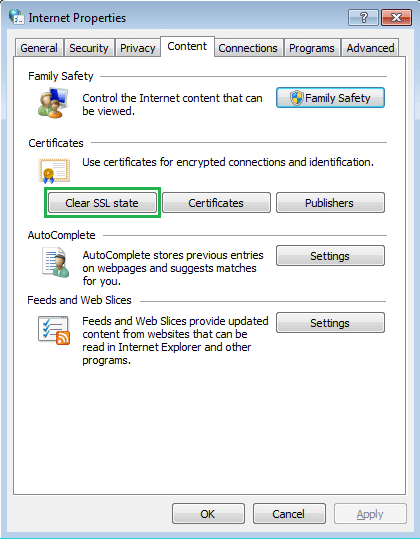 Restart your Chrome and go to the website to see if successfully.
Disable QUIC Protocol of Chrome
Goole Chrome has QUIC Protocol in default, browsers like chrome always make sure that the web-site you are visiting is fully trusted and secure to run. It also protects your system from downloading or injecting malware which mostly comes from unauthorised websites.
On a new blank tab of your Chrome, go to Chrome://flags/#enable-quic

You should then see Experimental QUIC protocol on the top. On top of your screen, it would have been set as Default.

Click Disabled from the drop down menu.

Disable your Internet Browser Extensions
Sometimes, your browser extensions could be causing the ERR_SSL_PROTOCOL_ERROR error. Go to Google Chrome in Incognito mode and try to open the same web URL in Incognito mode . If you are able to open the webpage, then one of your extensions is culprit. It's hard to know which one is behind it. The best strategy would be removing or disabling extensions one by one.
Use the following steps:
To view all Chrome Extension, type chrome://extensions/ in the URL bar.

Click on Extensions options and disable the different extensions and visit the URL.

If you find some extension when enabled causing this issue, then just delete it.
Adjust Your Internet Security and Privacy Level
If you have set the High level as your security and privacy level, it might block some unknown connections, including SSL connections. That may result in Err_SSL_Protocol_Error error flashing on your computer screen. By changing these settings to be "Medium" or "Low" , you can fix this issue and your SSL connections will not be blocked anymore.
To change your privacy settings to "medium" or "low" .
Go to your control panel and select Internet Options.
Now choose the Security tab and choose the medium-high level.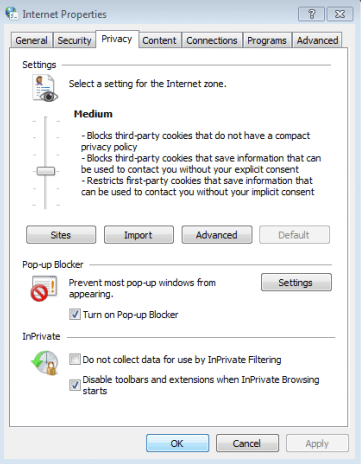 Remove your system's hosts file
The Windows Hosts file can be used to block or redirect hostnames. Each hosts file entry specifies an IP address and a hostname, which basically tells the system that the hostname should be resolved with that IP address.

Steps to remove or modify Host file.
Click Windows key + R on a keyboard to open the Run window.

Type C:\\Windows\\System32\\drivers\\etc and click Enter.

In the appeared folder, right-click hosts file and choose Delete.

Confirm deletion if asked and restart the browser.

Check Your Antivirus Settings
In some cases, antivirus programs can be quite restrictive, which may potentially cause problems with your internet connections. Most antivirus programs monitor webpages that you access. If the SSL/TLS protocol used by the website is outdated, then you won't be allowed to visit it.
WARNING: Checking and altering antivirus settings as this could end up in the antivirus allowing a website's bad, insecure SSL/TLS configuration , thereby causing security issues.
Check Your Firewall
Windows Firewall controls the incoming and outgoing traffic from your computer. If a website is present in the blocklist of your Internet Firewall , browser will obviously not be able to open it. So, check your Firewall to ensure that the website you're trying to open is not present in its blocklist. If you find it there, remove it and try loading the website again.
The above solutions should work in most cases to solve this error. Try out each of them until you find your solution.
NEXT.....
Reset windows 10 password