Windows 10 System Restore
Microsoft Windows has a feature System Restore , a built-in feature, that allows the windows user to revert their computer's current state to that of a previous point in time, known as a Restore Point , which can be used to recover from system malfunctions or other operating system problems.

In System Restore, the windows user may create a new restore point manually (also system creating one automatically), roll back to an existing restore point, or change the System Restore configuration . If any of your installed programs does not work as it should, system restore can fix it. If your registry, system scripts, batch files or other system files are corrupted, system restore will restore them back to previous version .
When you recover Windows 10 from a drive:
All personal files and user account on your PC will be removed.


Any apps and programs that didn't come with your PC will be removed.


Windows 10 will be reinstall the version of Windows that came with your PC.


If you've repartitioned your system drive, this will restore its default partitions.
Windows operating system provides a number of options that let you restore your computer to an earlier state . The following methods that can help you decide which recovery option to use.
Reset your PC
Restore from a system restore point
Remove an installed Windows update
Use a recovery drive to restore or reset your PC
Use installation media to restore or reset your PC
Use installation media to reinstall Windows 10
Go back to your previous version of Windows
How to Reset your Windows 10 PC?
Navigate to Settings. You will get there by clicking the gear icon on windows Start.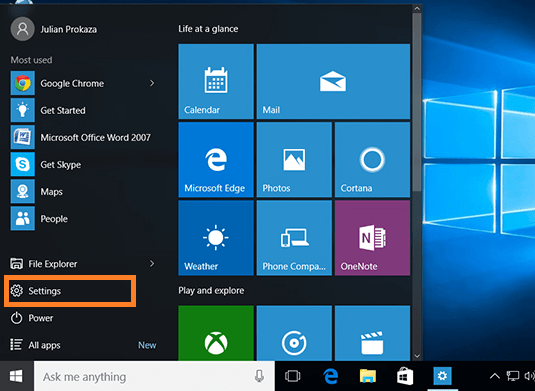 Select "Update & security"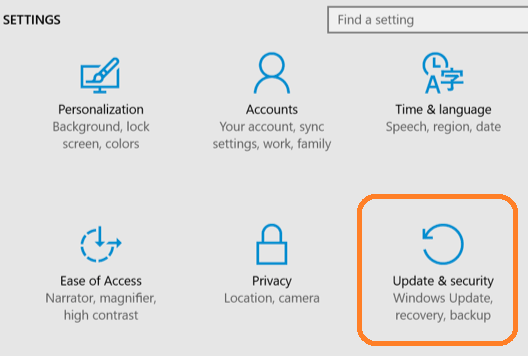 Click Recovery in the left pane.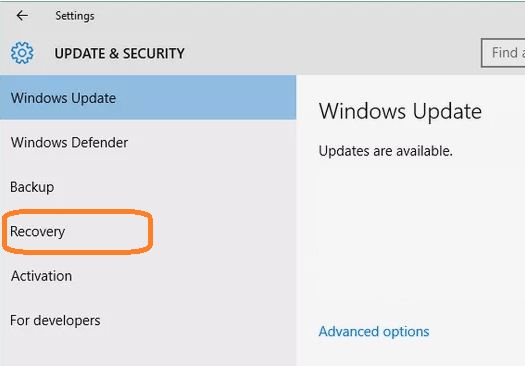 From Recovery screen, you will get three major options:
Reset this PC : This is the best option for starting fresh.


Go back to an earlier build : This option is made for Windows Insiders who want to roll back to a previous version of the OS.


Advanced startup : This option lets you boot off a recovery USB drive or disc.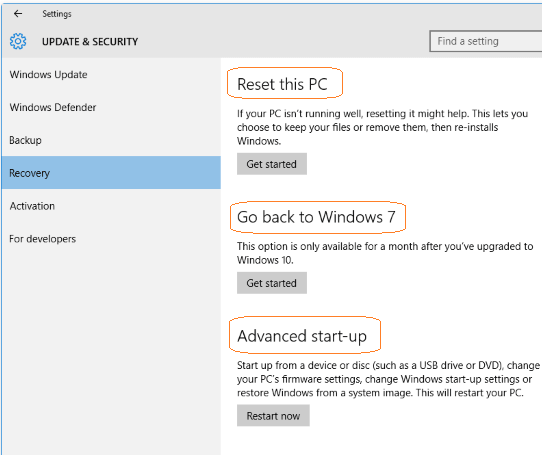 In order to get a fresh reset, click Get started under Reset this PC.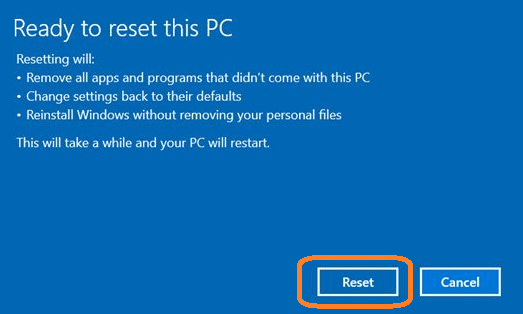 You can choose to either Keep my files or Remove everything . If you select "Keep my files", Windows system will reset Windows to its default state, removing your installed apps and settings but keeping your personal files. If you select "Remove everything", it will erase everything, including your personal files.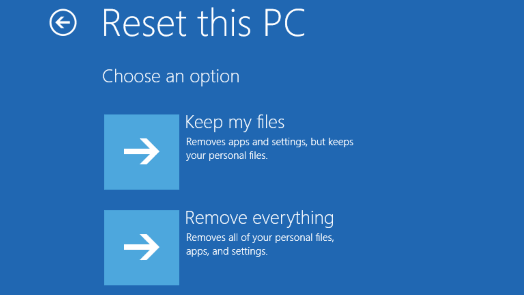 Click on either Just remove my files or Fully clean the drive accordingly. Please make sure that you have backed up your important personal data and software before you go any further.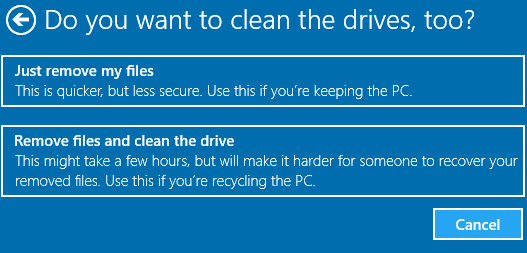 If you get a warning message, click Next to continue.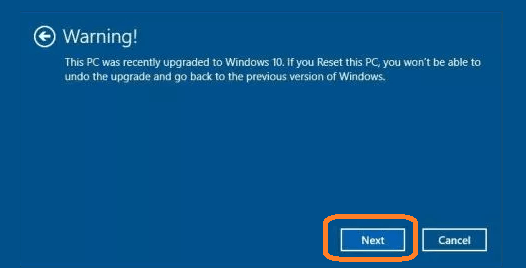 Clicking on the Reset button will start the process, which you will not be able to interrupt, so proceed only when you are sure about it.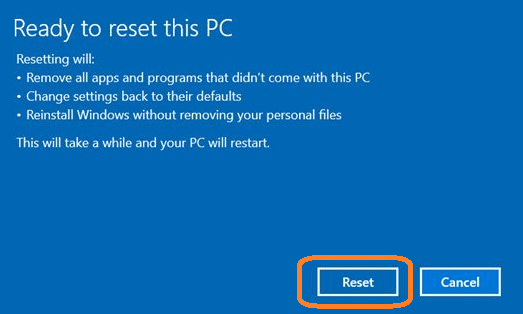 Click Continue when prompted.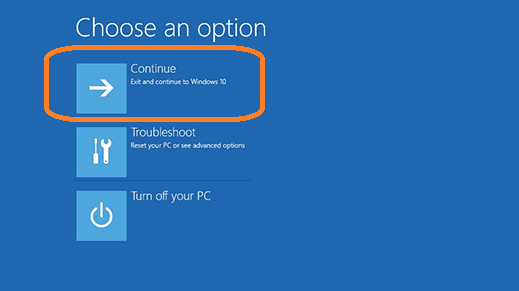 NEXT.....
503 Service Unavailable Error